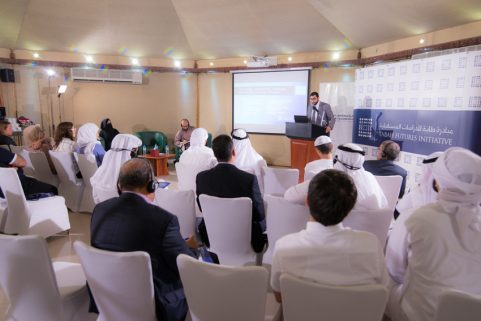 Islamic Education in UAE: Strengths, Gaps, and Opportunities
On October 22nd, 2018, Tabah Futures Initiatiave  launched its latest report "Islamic Education in UAE: Assessment of Strengths, Gaps, and Opportunities". The launch event was held in Tabah Tent in Abu Dhabi.
Islamic Education at the elementary and secondary school level has become the primary means through which generations of Muslim children in the Arab region are learning about their religion. In many cases, school-based learning is the only means of direct religious instruction that young people receive. As a result, contemporary Islamic Education curricula and pedagogy bear an immense responsibility for shaping religious identity that was in previous generations more evenly distributed across society. This responsibility has been amplified and increased due to the problems of religious extremism with which the region has been afflicted over the last two decades. This report discusses the findings of the Tabah Futures Initiative study of Islamic Education in the UAE. Informed by a series of in-depth interviews with professors, consultants, school administrators, teachers, and parents, this report provides unique insights on some of the opportunities, gaps, and challenges associated with Islamic Education in the region.
⇓ You can download the full report here.